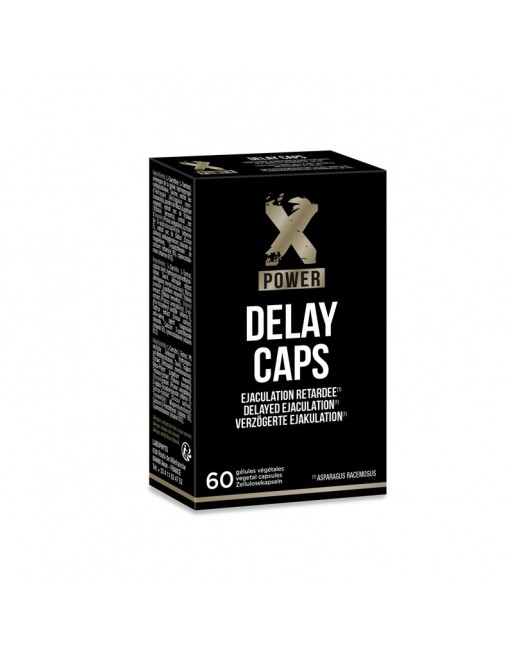  
Delay caps - 60 capsules
Delayed ejaculation - Delay caps - 60 capsules of Labophyto is an aphrodizlove aphrodizlove shop.
Security guarantees
Delivery policy
Privacy Policy
Delay Caps from Labophyto increases the duration of your sexual relations, allowing you to better control your premature ejaculation. The active ingredients contained in Delay Caps are as follows:
Rhodiola helps the body adapt to emotional stress.
Ginseng helps to maintain good sex.
Griffonia, of African origin, contains a serotonin precursor that helps improve brain activity.
Asparagus racemosus may help delay premature ejaculation.
Advice for use: 2 capsules per day with a large glass of water.
Capacity: 60 vegetable capsules
Net weight: 27.5 g
Ingredients: Vegetable capsule shell: hydroxypropylmethylcellulose, Asparagus racemosusextract, rhodiola Sedum roseumextract, Tribulus terrestristribulus extract, Panax Ginseng CA Meyerginseng extract, anti-caking agent: magnesium salts of fatty acids, folic acid Vitamin B9, pyridoxine hydrochloride vitamin B6, thiamine hydrochloride vitamin B1.
Nutritional information for 2 capsules:
Extract ofAsparagus racemosus root 200 mg
Rhodiola root extract 200 mg
Tribulus fruit extract 150 mg
Ginseng Extract Root 100 mg
Vitamin B1 100% AR 1.1 mg
Vitamin B6 100% AR 1.4 mg
Vitamin B9 100% AR 200 μg
Reference Contributions
Dietary supplement. Can not be substituted for a varied and balanced diet. To be taken as part of a healthy lifestyle. Keep out of reach of children. Do not exceed the recommended daily dose. Reserved exclusively for adult men. Do not use at femm
No customer reviews for the moment.
16 other products in the same category: