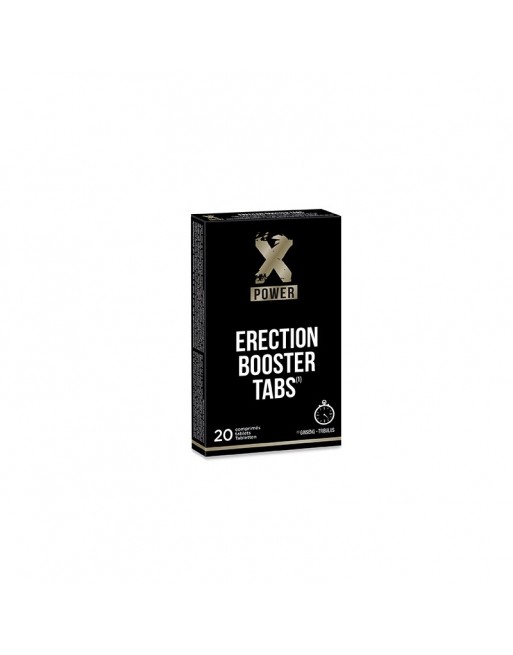  
Erection Booster - 20 tablets
Erection Booster - 20 tablets of Labophyto is an aphrodizlove aphrodizlove store.
Security guarantees
Delivery policy
Privacy Policy
Erection Booster Tabs from Labophyto increases virility, increases male vigor, stimulates sexual energy and boosts sexual desire. This natural aphrodisiac will allow you to have more intense and fulfilled relationships. Ginseng and tribulus promote erections by improving blood flow to the penis.
Erection Booster Tabs contains the following active ingredients:
Tribulus helps to improve erectile function and sexual performance in men.
Ginseng helps to induce and improve erection.
Astragalus helps blood circulation and helps to regain sexual well-being through its tonic and stimulating properties.
Ashwagandha helps to promote male sexual function by helping to maintain optimal resistance.
Advice for use: 2 tablets per day, 1 hour before sexual intercourse with a large glass of water.
Net weight: 15 g
Ingredients: Bulking agents: microcrystalline cellulose, calcium phosphate, dry extract of astragalus Astragalus membranaceus,dry extract of ashwagandha Withania somnifera,dry extract of tribulus Tribulus terrestris,dry extract of ginseng Panax ginseng meyer,dry extract of ginger Zingiber officinale,filming agents: hydroxypropylcellulose, hydroxypropylmethylcellulose, talc, dye: calcium carbonate, spirulina extract, anti-caking agent: magnesium stearate, D-Biotin vitamin B8, pyridoxine hydrochloride vitamin B6, dry extract of black pepper Piper nigrum.
Nutritional information for 2 tablets:
Astragalus root extract 200 mg
Ashwagandha root extract 160 mg
Tribulus fruit extract 150 mg
Ginseng Root Extract
No customer reviews for the moment.
16 other products in the same category: